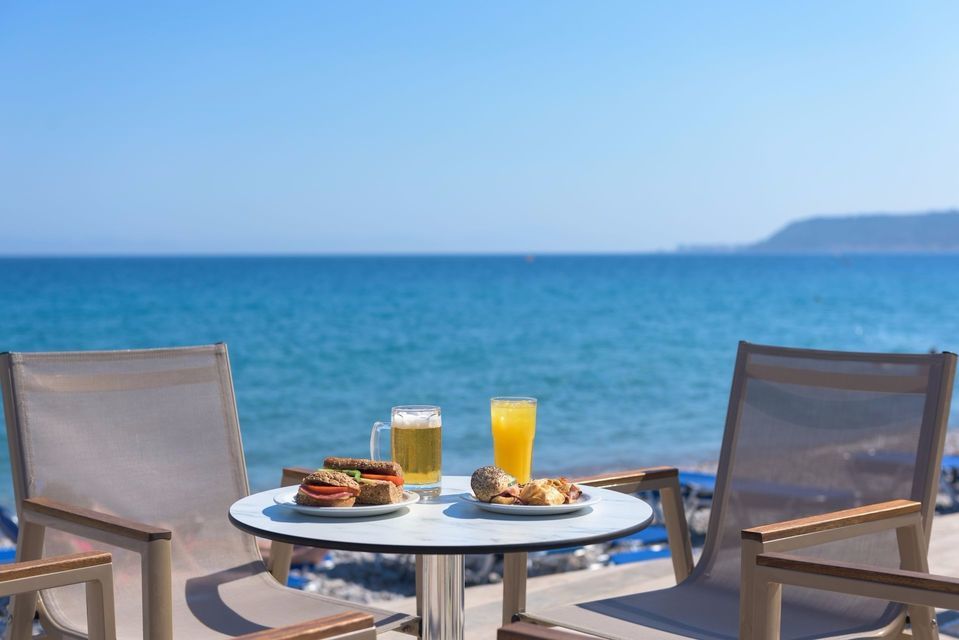 At Avra Beach Resort Hotel & Bungalows you will enjoy all the privileges of an all-inclusive experience, accompanied by high quality hospitality services. Get ready to immerse yourself in a fully satisfying gastronomic experience without limits, through tasting unique Rhodian recipes as well as international flavors and thematic cuisine options, throughout the day.
Our all-inclusive benefits include:
Full breakfast buffet from 7:00 to 9:30, where you can enjoy coffee, juices, tea, cheeses, jams, cereals, cakes, eggs and omelletes, waffles, pancakes and variety of bread types.
Lunch buffet from 12:30 to 14:30 and Dinner buffet from 19:00 to 21:30 daily at our restaurant, with local and international flavors and a wide variety of fresh salads, also featuring a show kitchen in both cases. Here you will taste our specialties as well as a wide range of local and international flavours.
Drinks and beverages at the hotel's Beach Bar from 10:00 to 24:00, at the Main Bar between 19:00 to 24:00.
Savoury and sweet snacks are available at the Snack Bar between 10:00 and 24:00. You can choose from pizza, sandwiches, puff pastries, tortillas, traditional cookies, ice cream, refreshments, coffee, tea etc.
Sun beds surrounding the pool as well as on the beach.
Awards
Some, have already complimented us...
Give us your feedback