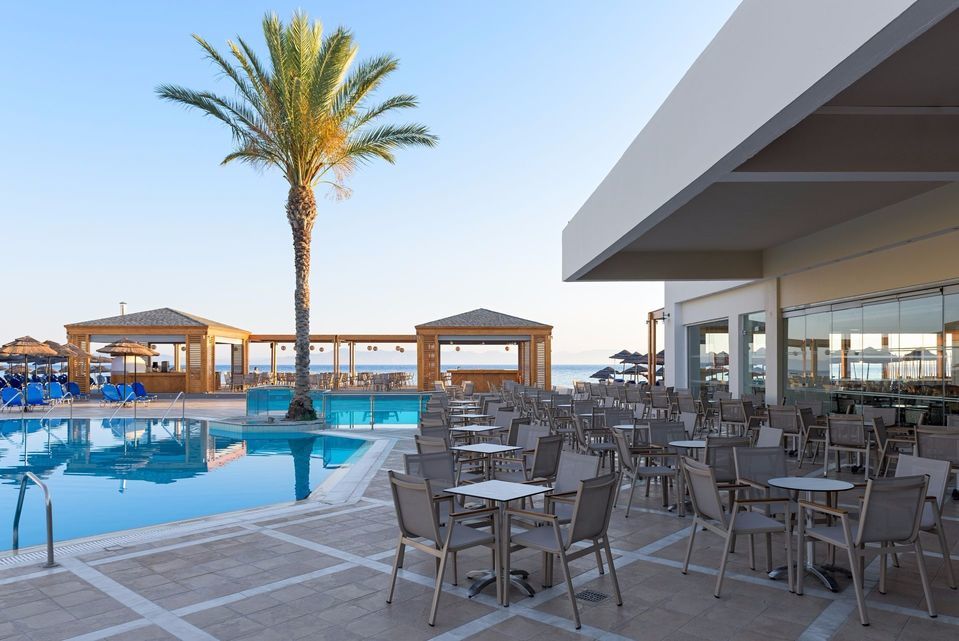 Next to the endless shore of Ialyssos and its refreshing breeze, 6 km away from the airport and 7 km from the port of Rodes, amidst green palm trees and elegant water fountains in the area of Ixia, you will find the Avra Beach Resort Hotel & Bungalows that is capable of offering you an exciting stay experience on the island of Rhodes. The renovated 4 star hotel complex is built on one of the island's most cosmopolitan locations and offers superior hospitality services and modern facilities that will satisfy your every need.
Avra Beach Resort Hotel & Bungalows resembles an oasis just a breath away from the beach, and only 6 km from the town of Rhodes. Whether contemplating a romantic escape, or a family holiday on the cosmopolitan island of Rhodes, you are sure to think of Avra Beach Resort Hotel & Bungalows, since the idyllic environment and the all-inclusive services it provides make it the perfect retreat for a wonderful vacation that every type of traveler will fully enjoy. The well appointed rooms combine aesthetics with functionality while the comfortable facilities guarantee an unforgettable stay on the island of Knights, filled with moments of excitement and wellbeing in addition to a plethora of experience enhancing activities.
Relax by the pool, enjoy the energising effect of the jacuzzi, try some watersports action as well as other summer activities, or simply gaze into the deep blue of the Aegean from the beach bar's verandah or from your own balcony, and you will be convinced that you are truly in a wondrous place.
Your stay at Avra Beach Resort Hotel & Bungalows will provide the ultimate all-inclusive holiday experience on Rhodes island, and be the setting of a thrilling adventure that you will most certainly not soon forget.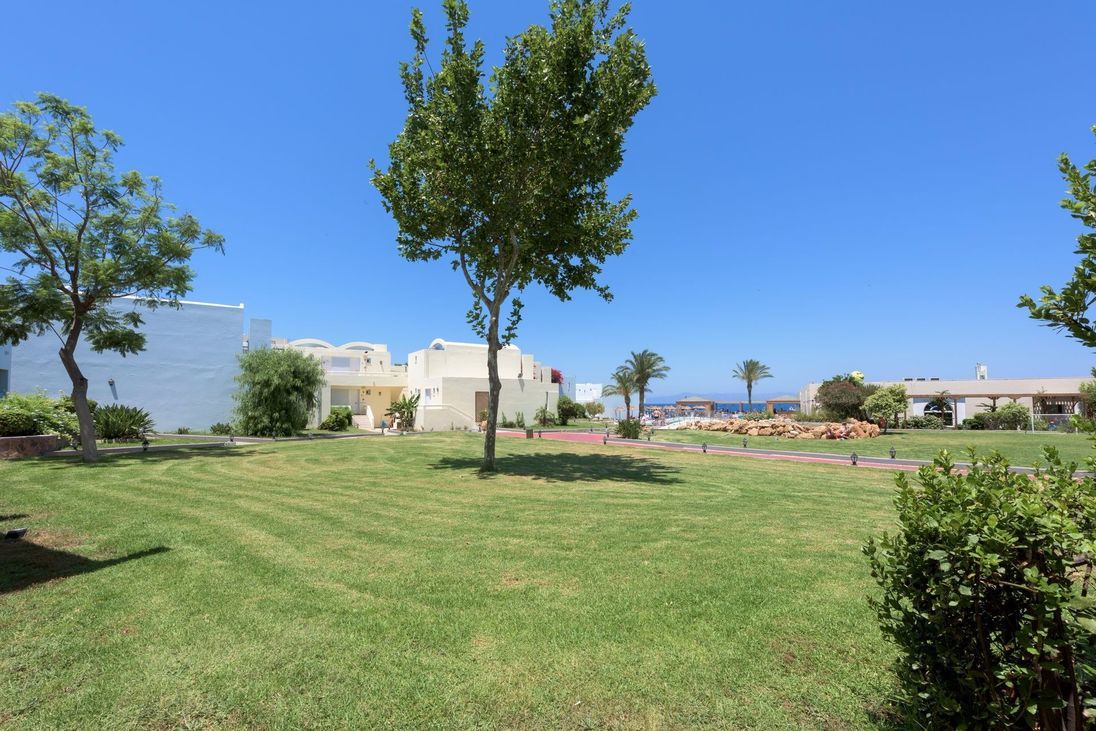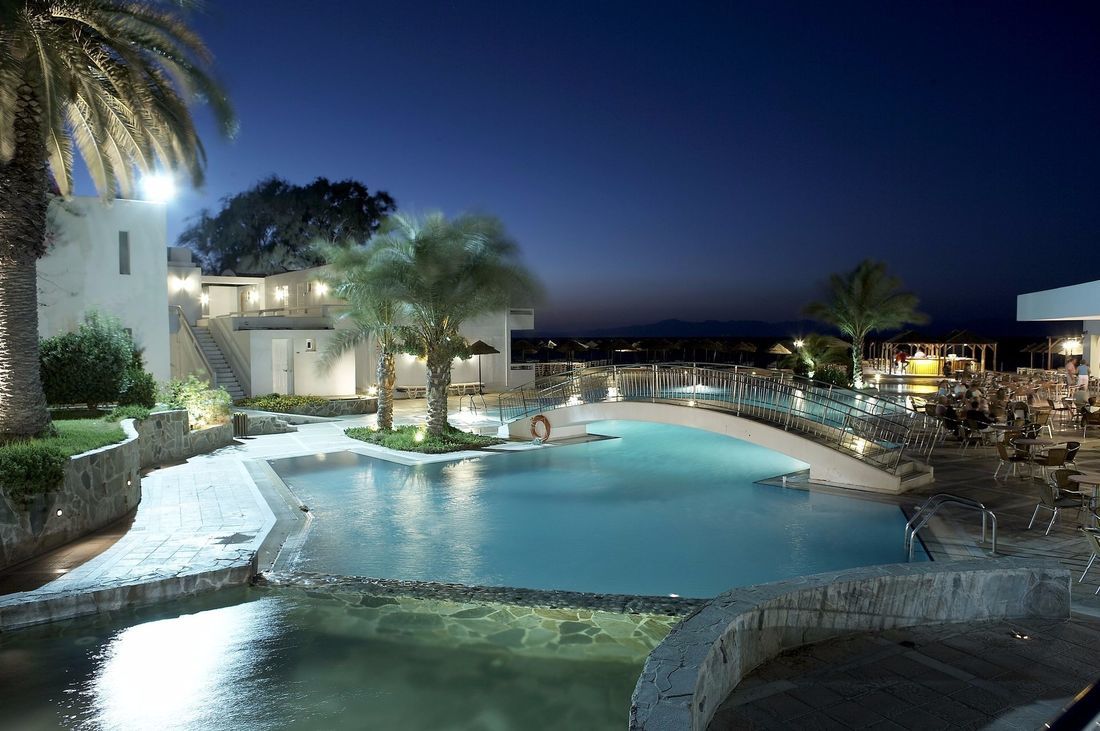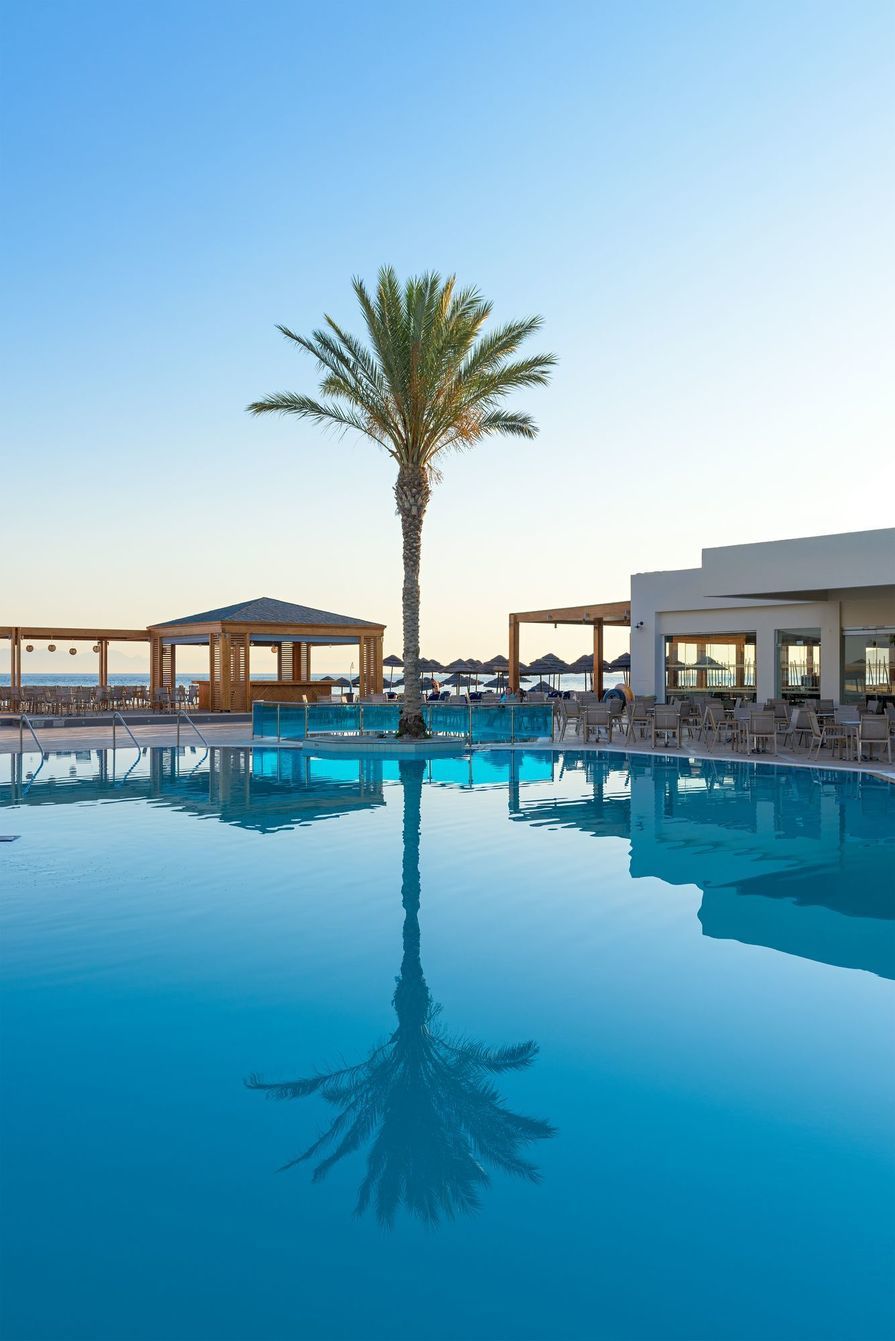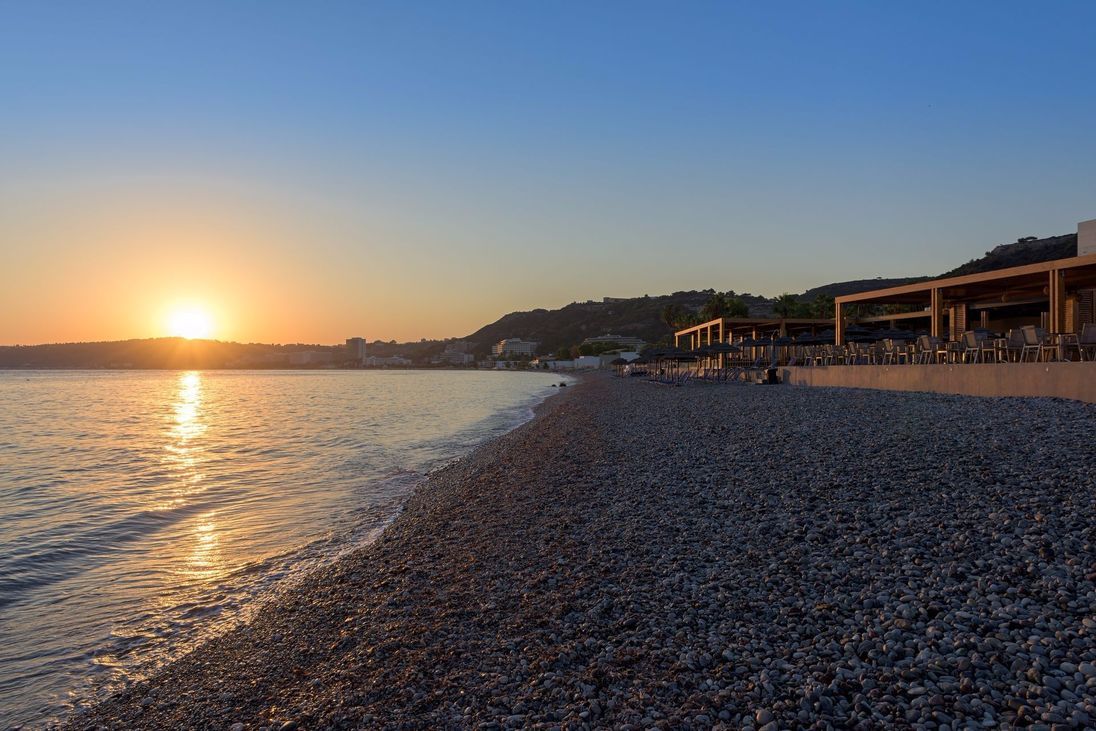 Awards
Some, have already complimented us...
Give us your feedback