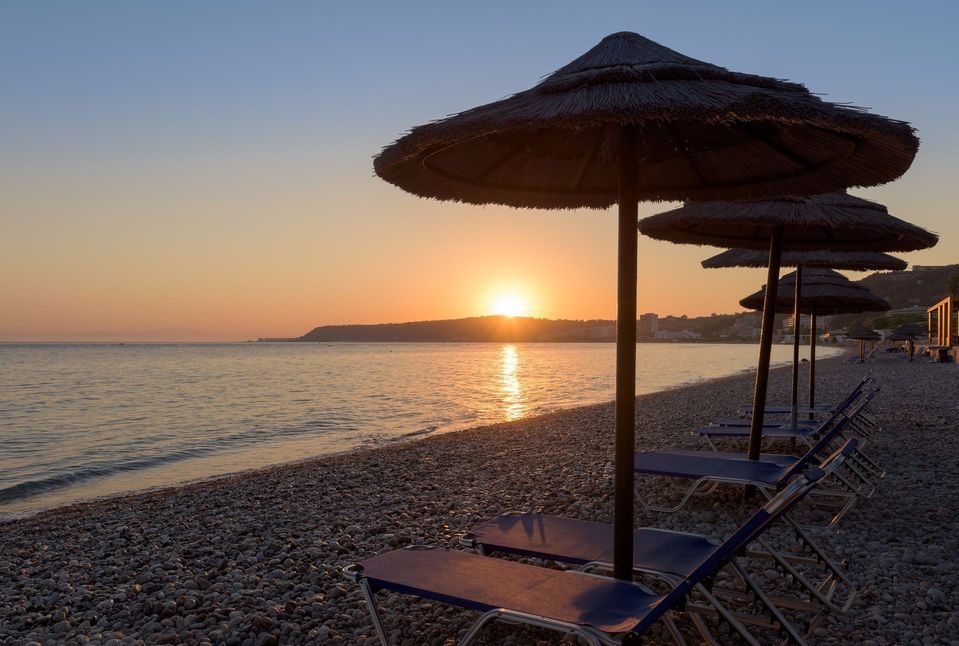 A beautiful beach with crystal clear waters as our facade, marvelous sunset views and a cosmopolitan air; this is what our location is all about. Whatever you are looking for on your holiday, Ixia has it all! With touches of beauty from the medieval times of Rhodian history, the newly built settlement just 6 kilometers from the center of Rhodes, boasts of its endless beach, with its natural charm and perpetual popularity. All these elements that give Ixia the qualities of a popular resort making it the number one holiday destination for every traveler. And this is where the Avra ​​Beach Resort Hotel & Bungalows is located, a haven for a heavenly vacation for all!
You will find Ixia between Rhodes town and Ialyssos, 7 km from the airport, and you will immediately recognize it by its endless beach, which is ideal for watersports and for spending many hours of relaxation by the sea, along with the refreshing Aegean breeze. Allowing you to enjoy all the privileges of Rhodian hospitality without lifting a finger, Avra Beach Resort Hotel & Bungalows is the ideal place for you, since here the options for quality coffee, food and entertainment are many and are all at your feet!
During your visit, do not miss the chance to explore the enchanting Old Town of Rhodes and travel to medieval times whilst admiring the famous castle of the Grand Master of Knights. A beautiful spot of interest in the surrounding area is Filerimos Hill in ancient Ialyssos, with the homonymous monastery giving it a special touch.
Whilst imagining your vacation on the island of the Knights, one thing is for sure: Ixia will offer you the perfect backdrop and welcome you to the allure of its endless beach. And on its beachfront, Avra ​​Beach Resort Hotel & Bungalows reserves the most successful holiday recipe just for you!
Awards
Some, have already complimented us...
Give us your feedback